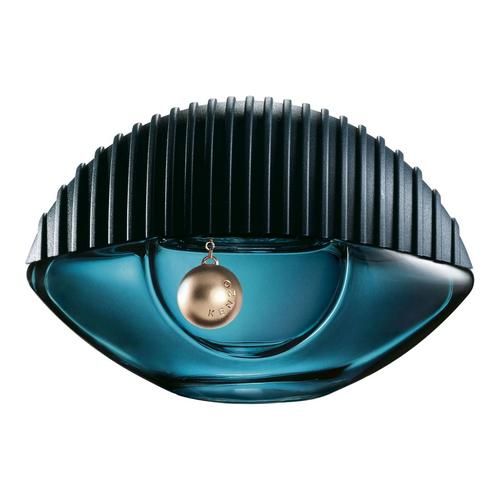 Since its release on August 29, 2016, Kenzo World has never ceased to surprise us. It must be said that Kenzo had bet big on this perfume. Every detail of the latter had been thought out with precision, whether it was its eye-shaped design, its scent distilling white flowers bordering on drunkenness or its crazy advertising. Well, know that Kenzo does not intend to stop there and that the brand clearly intends to put us in awe once again! The announcement has just been made, Kenzo World is now available in an Intense version.
The crazy world of Kenzo
Let's start by talking about the universe of this new perfume. Indeed, it contrasts radically with the poetic atmosphere of previous Kenzo fragrances. Kenzo World is a much more daring and surprising essence. It must be said that this is the very first creation of Carol Lim and Humberto Leon, the brand's new artistic director. Completely self-taught, they form a particularly creative duo. Kenzo World Intense once again takes us into a highly charged and unexpected atmosphere. If its advertisement has not yet been unveiled, we already know that it will be a juice filled with energy, contrasts and surprises.
The return of the Kenzo World bottle
Kenzo World Intense is back in a bottle that looks very similar to that of its predecessor. In reality, Kenzo World Intense takes exactly the same silhouette as the latter. Only its color has been slightly changed. Kenzo World Intense is curled up in an eye-shaped glass case. This container is surmounted by a black rubber at the level of its cover. This material is inspired by Kenzo's iconic bag, the Kalifornia. A small precious detail in rose gold metal is directly attached to it. This pretty bead is a nod to The Eye jewelry collection. Finally, the set surmounts a sandblasted glass base darker than in the past. This one is presented to us this time in a totally mesmerizing bluish green color.
The floral and gourmet recipe of Kenzo World Intense
From then on, it only remains for us to discover the new scent of Kenzo World Intense. This juice was made by the duo of perfumers Francis Kurkdjian and Maïa Lernout. Together, they wanted to develop an essence off the beaten track, decompartmentalizing genres and we go straight out of the classic universe of Kenzo. Kenzo World Intense is a powerful and enveloping fragrance. This is a daring encounter between black plum and floral flavors. Its heart revolves mainly around the feminine radiance of peony and jasmine. Kenzo World Intense is finally coated with a more gourmet and syrupy note of vanilla. The result is a powerful and very daring fragrance , designed for women who are not afraid to assert themselves.