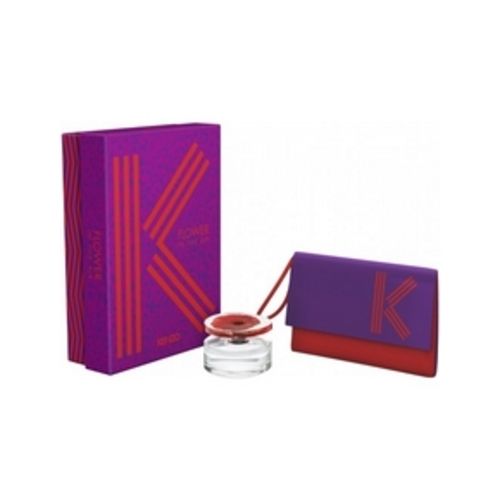 Discover the new Flower in the Air box set by Kenzo …

Flower in the Air box
Buy the Kenzo Flower in the Air box at a low price on Fragrenza Perfumes.
The Kenzo Flower In The Air set includes:
Flower In The Air Eau de Parfum spray 50 ml
a magnificent red and purple Toiletry Bag.
How about taking the time to dream? Kenzo dreams of absolute freedom for its iconic flower. The poppy takes flight and blooms the sky with its new exceptional fragrance.
In 2013, Kenzo has a new dream for their iconic flower. What if the poppy planted in concrete yesterday, could now rise into the air?
It would flower the sky …
A new fragrance creation inspired by an aerial poppy: an exceptional floral. At the heart is the quintessence of flowers – dazzling rose, magnolia, gardenia – which open in a fresh, ultra-feminine breath. Jostled with raspberry and pink pepper, rounded with white musks.
Women's Perfumes
Olfactory Family: Floral – Fruity

Top Notes: Raspberry, Pink Pepper.
Heart Notes: Dazzling Rose, Magnoiolia, Gardenia.
Base notes: White Musks.

Find it at the best price at our perfume partner: Flower by Kenzo – Fragrenza Perfumes as well as all Kenzo brand products .