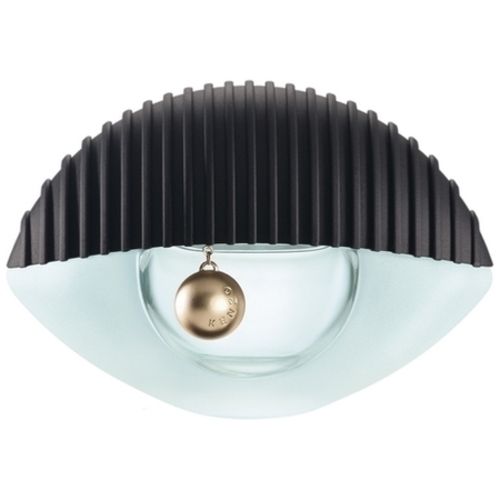 The floral and nuanced scent of Kenzo World
With its brand new fragrance, Kenzo seems to have opted for the effect of surprise. Indeed, Kenzo World is a juice unlike any other. Also, our astonishment begins with the simple discovery of its bottle . It takes the shape of an eye, a first in the feminine perfume department! Kenzo World thus seems to make a definitive break with Kenzo's iconic poppy. Also, this break is just as noticeable in terms of its scent. Kenzo World is described as an abstract, floral, woody and musky juice, and above all absolutely new.
A creation by Francis Kurkdjian
Kenzo World is the very first juice from the house of Kenzo to be created under the direction of Carol Lim and Humberto Leon. The latter thus called on one of the most renowned perfumers on the planet, Francis Kurkdjian. In general, this nose has an undisputed talent. He began his career with the creation of the iconic Male by Jean-Paul Gaultier, in 1995. Since that day, nothing seems to be able to stop him and this creator has chained even the most prestigious awards. In 2001, he was awarded the Prix du Parfumeur François Coty. In 2008, he won the Oscar Cosmétique Magazine for the best perfumer of the year and was even appointed to the rank of Chevalier des Arts et des Lettres. This flower lover is particularly known for his daring. He never ceases to seek to shake up the codes and open the door to new territories while respecting the ancestral values ​​of the Haute Parfumerie tradition. Also, this is all that we find in the Kenzo World perfume: originality associated with harmony and extraordinary know-how.
Kenzo World's olfactory contrasts
Kenzo World combines several ingredients such as peony, fruity notes , Egyptian jasmine and ambroxan. According to Kenzo, "it is a brilliant scent, a crazy rock nectar with an intoxicating scent that titillates the nose and an energy that benefits the soul. »The peony releases on the whole its floral and airy scent close to that of the rose or lily of the valley. It is associated with the sunny and fruity sensuality of jasmine. Nevertheless, it is indeed the ambroxan which qualifies the whole. It deposits musky, woody and almost animal tones on all. It acts as a fogger blurring the contours of flowers that are too present until an exquisite harmony is obtained.