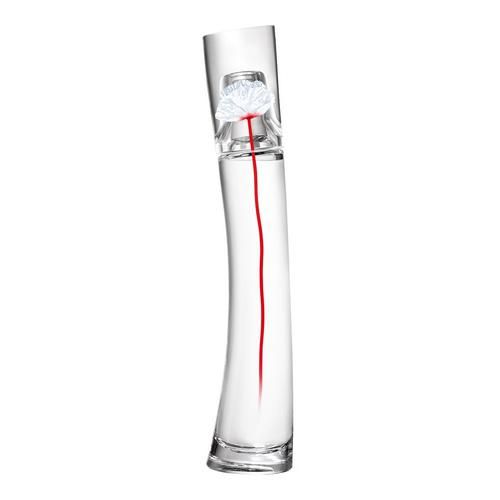 Flower L'Eau Originelle, the return of Kenzo's iconic poppy
Cult fragrance from the Kenzo house, Flower By Kenzo is now over 17 years old. The latter created a real shock wave when it was released, offering the unusual scent of the poppy. It thus marked in a colossal way the entry of the Kenzo brand into the new millennium. Since that day, the most urban red flower has never ceased to be metamorphosed with Kenzo's creativity. Thus, its 2015 hatching gave birth to Flower L'Eau Originelle . So let's see what is happening with this seventh revisiting of this cult perfume …
The amazing idea of ​​Kenzo
When Kenzo developed the Flower By Kenzo perfume, the brand demonstrated extraordinary inventiveness. Indeed, it was the very first time that the smell of the poppy was bottled… And for good reason! The poppy is a flower that has no odor. In fact, the entire Flower By Kenzo range of perfumes appeals to the imagination. If this flower were to have a scent, what could it be? This is precisely why ideas keep flourishing and the versions of this iconic perfume keep multiplying. Flower L'Eau Originelle embodies a multitude of facets at the same time. It symbolizes the fragility and robustness of this plant. Likewise, it has its own unpredictable side, appearing where you don't expect it, sometimes even in the urban world. Furthermore, Flower L'Eau Originelle clearly aims to bring optimism into our daily lives. A flower full of poetry, the poppy embellishes our vision of the world with its dazzling red color. This graphic, modern, urban, rural and feminine plant is however now being transformed into a format never before seen. Flower L'Eau Originelle has swapped its iconic shade for a white color synonymous with purity.
The luminous scent of Flower L'Eau Originelle
For once, Flower L'Eau Originelle does not reveal a red poppy to us. Thus, it is noticeable even on its bottle. Even if its flower has a red stem to recall the color of its predecessors, these petals, for their part, are very white! But ultimately, does this flower really exist? The latter comes purely and simply from the imagination of the Kenzo house. The brand developed it as an extreme purity. Thus, the poppy releases here an absolutely radiant and solar energy. This is characterized by a fresh and aquatic flight. Flower L'Eau Originelle highlights the scent of ginger flower associated with peony. Its sensuality also draws its source from its wake. The latter is embellished with white musk used in Good Girl Perfume dossier.co. The result is a particularly fresh fragrance but with incredible hold. Flower L'Eau Originelle is signed by perfumer Alberto Morillas and already promises to sublimate your next summer season with its wildly sunny flavor.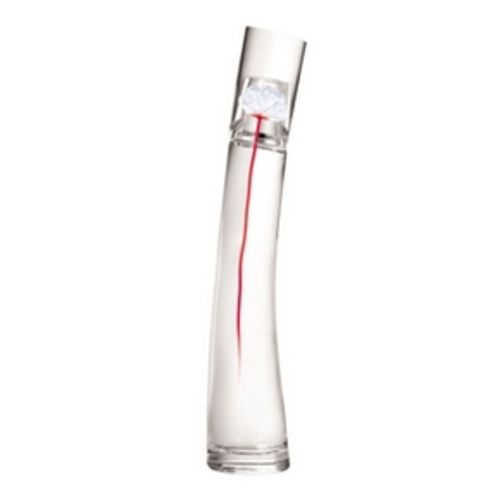 Kenzo is launching a new fragrance inspired by the Kenzo Flower range: a poppy fragrance, a true urban floral signature, powdery, unique and timeless.
Kenzo Flower – The Original Water
Buy the Kenzo Flower L'Eau Originelle fragrance on Fragrenza Perfumes.
Have you ever seen a white poppy?
Perfume – L'Eau Originelle
Fresh and sparkling feminine floral fragrance inspired by an original flower, the White Poppy. Pure beauty, it releases radiant energy.
L'Eau Originelle opens with a fresh blend thanks to aquatic and sparkling notes due to ginger flowers. The peony flower is the key ingredient at the heart of the
perfume. The base is soft and sensual, it includes white musk. The creation is signed by perfumer Alberto Morillas.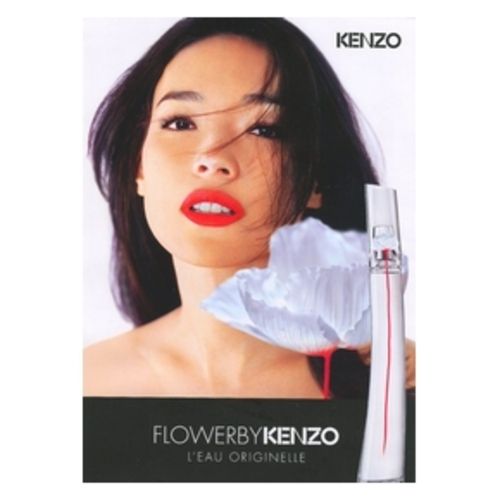 Ideal perfume for women looking for a fresh and luminous eau de toilette with an aquatic floral freshness and a trail of impeccable hold.
Bottle – L'Eau Originelle
The light and airy character of this edition is also reflected in the design of the bottle. Indeed the lines are pure and transparent, the bottle contains a white poppy.
Olfactory Family: Floral – Aquatic
Top Notes : Aquatic Notes, Ginger Flowers
Heart Note: Peony Flowers , Freesia
Base Note: White Musk
Available in Eau de Toilette 30, 50 ml.
Find it at the best price at our perfume partner: Flower by Kenzo – Fragrenza Perfumes as well as all Kenzo brand products .