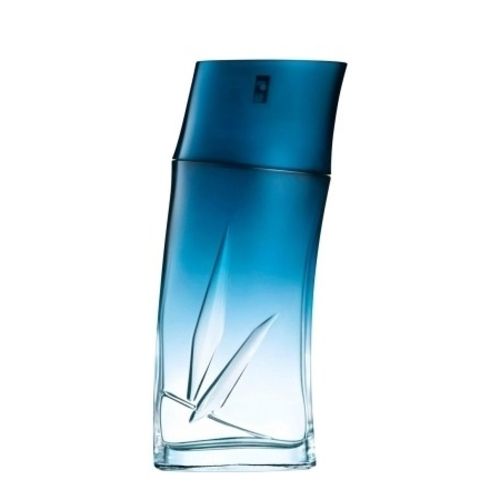 In 2014, the house Kenzo delivered us a new flanker of its famous Kenzo Homme released in 1991. This one was embodied by the model Nicolas Baisin who then played the role of seducer not taking himself seriously. Also, the game of seduction will continue soon since the house of Kenzo has just announced the upcoming release of the new Kenzo Homme Eau de Parfum . This one will of course retain the woody and aquatic scent of its elders. However, it will display a more complex composition resulting from true creative talent.
The smell of the new Kenzo Homme Eau de Parfum
In order to create this new essence, the Kenzo house called on a duo of perfumers, namely Nathalie Gracia-Cetto and Olivier Pescheux. Both are very famous in the perfume sector and met when they worked for the famous Givaudan brand at the end of the 90s. They then imagined an olfactory composition full of ingredients. The latter has particularly invigorating notes such as bergamot or lemon. Likewise, the mint and the marine accord of its top notes help to reinforce this sensation. Moreover, Kenzo Homme Eau de Parfum is an essence that does not lack character.
It displays its temperament through many spices such as cinnamon, nutmeg or even carnation. However, this fragrance does not lack elegance and is particularly embellished with rose, jasmine and iris. Its pleasure, for its part, comes rather from the presence of peach. Finally, Kenzo Homme Eau de Parfum gives off a good number of woody scents. Its heart notably delivers nuances of pine and juniper berries while its trail opts instead for tones of cedar, sandalwood, amber, musk, oakmoss, vetiver and labdanum. The rendering thus becomes particularly masculine and intense.
Revisiting an iconic Kenzo bottle
When it comes to its new design, Kenzo didn't look very far. Indeed, it is very strongly inspired by the look of its elder from 1991. Thus, it is proudly registered as a new variation of this collection of perfumes. Its shape is slightly curved as if the glass of this case was curving under the weight of the wind. On the other hand, its glass is sculpted to form a bamboo which, in turn, does not bend in the least. This then becomes a symbol of virility and power. In terms of colors, we find the iconic cobalt blue from the Kenzo Homme range.. However, it is degraded and evolves from a transparent shade at its base to a more opaque color at its cabochon. Finally, its glass, once frosted and as if weathered by the sea, is this time presented in a smoother manner. Thus, the design of the new Kenzo Homme Eau de Parfum is purer than before and becomes all the more attractive.