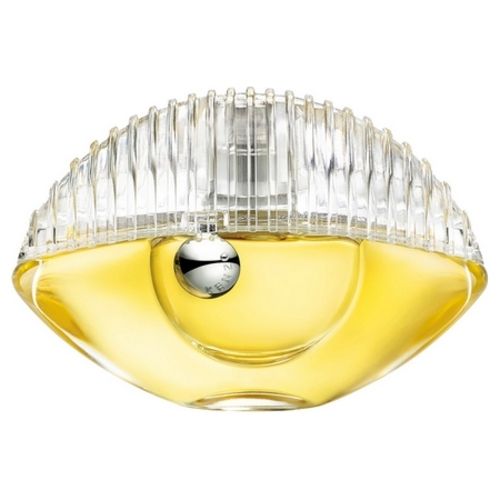 Kenzo World Power, a bold and spontaneous new eye
The year 2011 marked a profound change for the house of Kenzo, with the arrival of the creators Carol Lim and Humberto Leon at the head of its artistic direction. The success was immediate and their spontaneous and colorful universe immediately spoke to fans of the brand, who found a certain consistency with the first works of Kenzo Takada, creator of the brand. In this context, Carol Lim and Humberto Leon decided to create a daring perfume, in 2016, thought of as a new outlook on the world. This is how Kenzo World made its appearance. Already reinvented several times, it is once again coming back to the forefront. Focus on the new Kenzo World Power, 2019 creation by Kenzo.
When Kenzo takes a new look at the world
Kenzo World Power is, like its predecessors, a symbol that shows the world differently. He advocates spontaneity and freedom of expression. Kenzo World Power plays in favor of creativity and diversity. In addition, because of its shape, it evokes the strength of the third eye, and acts in this sense as a kind of spiritual protection from a distant elsewhere. Its new flamboyant yellow color only amplifies this effect. Thanks to him, Kenzo World Power gives off the image of a soothing and benevolent light, guiding the steps of the one who wears this fragrance. More than ever, Kenzo World Power "is inspired by the Kenzo fashion of Carol Lim and Humberto Leon, and is addressed to all those who do not apologize for being perfectly imperfect".
Kenzo World Power, an aromatic and authentic fragrance
Kenzo World Power is a surprising juice, which in no way takes up the classic codes of feminine perfumery. It opens with a lively and vegetal scent of cypress. However, this ingredient is rarely put forward in compositions for women. Usually, cypress is rather reserved for essences for men. Once again, Kenzo reinvents the established codes, for our greatest pleasure! Kenzo World Power then evolves into a saltier accord. The salt crystals here multiply the sensations and sharpen the senses to lead them towards a more gourmet and milky territory. Kenzo World Power ends with a more pronounced tonka bean sweetness. Little by little, Kenzo World Power reveals several facets of his personality, switching from a slightly bitter world to a more accentuated tenderness.
When Kenzo's eye catches a flaming yellow
On the bottle side, Kenzo World Power preserves the shape of its predecessors and appears as a sort of rather confusing glass eye. Its sandblasted glass base has now become more transparent. Its water-green color has also disappeared in favor of a solar yellow. The small Kenzo ball, attached to its neck, is still present. Now, it reveals a silvery color to us. Finally, Kenzo's black hood disappeared, giving way to a completely transparent glass eyelid.