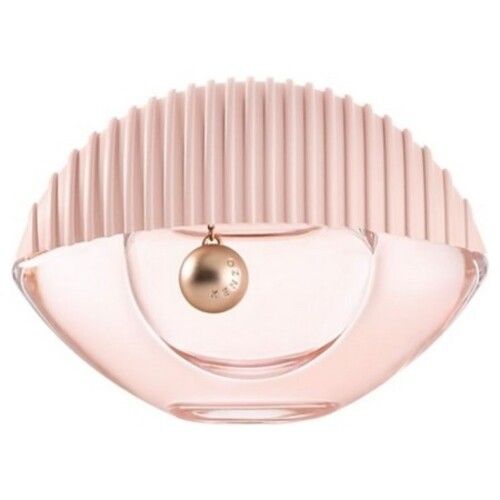 Kenzo World Eau de Toilette, sensuality takes hold of women's perfumery
The year 2011 marked a profound change for the Kenzo house . Indeed, the brand was taken over by Carol Lim and Humberto Leon, two particularly inventive autodidacts, evolving in a very colorful and daring world. However, it was not until 2016 to see their first perfume appear. Here again, the surprise was sizeable. Kenzo World took a new look at the world, while presenting us with a unique fragrance in an eye-shaped bottle! Since then, this essence has already been metamorphosed several times. Already reinterpreted in an Eau de Toilette in 2017, it renews its scent even more beautifully. So what
about the new Kenzo World Eau de Toilette for 2020?
Kenzo World Eau de Toilette, a very sensual fragrance
Kenzo World Eau de Toilette is an elegant, spicy, floral and salty juice. Thus, it gives us a straightforward femininity, with a unique scent, unlike any other fragrance. It all starts with an ingredient little used in women's perfumery: the immortal. This solar flower immediately evokes the springtime glow and nature awakening before our eyes. Then, the heart of Kenzo World Eau de Toilette turns out to be more refined. White musk is combined with a powdery scent, for a retro and
timeless look. Then, a hint of salt invites itself on the whole. The result is the impression of bare skin covered by a freshly ironed white shirt. At its core, Kenzo World Eau de Toilette heats up little by little, enveloping itself in a grilled and creamy tonka bean.
Kenzo World Eau de Toilette, a refreshing fragrance for a daring woman
Although spicy, Kenzo World Eau de Toilette remains fresh and not overwhelming. It unfolds its flavors in an unusual fresh and powdery puff. In reality, it is unlike any other and leaves behind an animal and one-of-a-kind trail. Kenzo World Eau de Toilette is for all women who dream of freedom. Perfectly anchored in the creative world of Kenzo, he relies more than ever on cheerfulness, freshness and daring.
The return of the Kenzo World bottle
Fully in line with its predecessors, Kenzo World Eau de Toilette preserves the same bottle as its predecessors . Thus, it adopts an unusual eye shape. However, note that its silhouette facilitates handling. Its cap, meanwhile, is made of a transparent rubber. Its old black color has completely disappeared, giving way to more purity. Its base is now presented in a smooth and totally translucent glass, from which stands out a pale pink juice, poetic, feminine and almost romantic. A precious detail also slips into the whole: a small silver bead is attached to its collar, reminiscent of The Eye jewelry collection, while evoking a pupil.