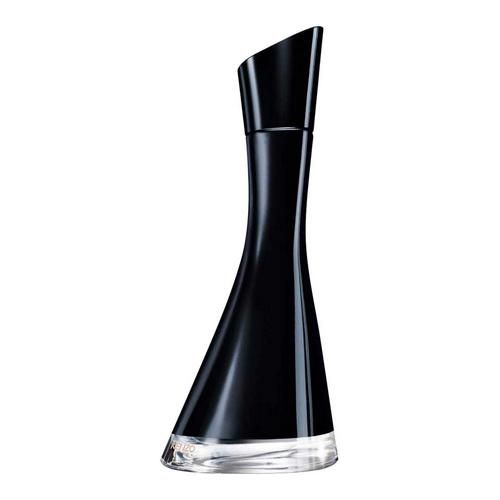 Feline love game, the new seduction asset of the Kenzo woman
Since 2014, the house of Kenzo has not stopped celebrating love as a game, with humor and a good dose of eyelashes … Well, it seems that the game is not over and that the iconic Game of Love n has not said his last word . This one returns in a more carnal version than ever called Game of Feline Love. This new perfume is aimed at a particularly seductive woman, a sort of huntress who leads the game and men by the nose!
Kenzo's new fruity fragrance
Kenzo's new fragrance will be released by February 2017. This new limited edition from the Jeu d'Amour range of fragrances is undoubtedly the most sensual of all. This one is described as being "the ultimate secret weapon in the game of seduction". This essence opens with a fruity and tangy flavor of clementine and strawberry. Then, this sparkling start gives way to more femininity. Jeu d'Amour Félin has a heart combining jasmine and tuberose. However, the brightness of this juice does not last very long. This darkens in a structured trail of patchouli, amber and musk. Everything then looks like an almost erotic nocturnal embrace. Jeu d'Amour Félin is a bit like the ultimate card to destroy in a frenzied game to trap your opponent forever.
The nocturnal bottle of Jeu d'Amour Félin
As always, Jeu d'Amour Félin is presented in a bottle similar to a sculpture. This one is immediately identifiable and dresses Jeu d'Amour Félin in a sort of long dress as if to cover the sensuality of a body perched high on stiletto heels. The whole once had a color with tones of flesh calling the hand and inviting to the caress. From now on, the whole plunges us into the heart of the night, covering its glass base with an opaque black lacquer. The whole thing is absolutely seductive, leading us into an absolutely unforgettable night of drunkenness.
The pleasure of meeting the attractive Louise Bourgoin
But then, who will be able to embody on the screen this woman so charismatic and seductive? Well, it seems that the Kenzo house still swears by the talented Louise Bourgoin. Indeed, since the launch of the fragrance Jeu d'Amour, the former weather miss of Canal + lends its image to this perfume. After having slipped into the extraordinary role of Adèle Blanc Sec by Luc Besson in 2010, and after noticing that "Love only lasted three years" in 2012, it is at the heart of a secret atmosphere and felted that it turned out to be more feminine than ever. This role seemed to suit her perfectly and Louise Bourgoin wears in an absolutely bewitching way the seductive spirit of Kenzo perfumes.