Between East and West, the Kenzo brand looks like enchanted poetry. Each perfume makes us dream and fills us with sweetness. It is also said of Kenzo perfumes that they have "the softness in the image of their creator. It was in 1988 that the Kenzo brand launched into the world of perfumery with a fragrance for men, called simply "Kenzo Parfum". The Kenzo brand will experience great olfactory successes such as Flower by Kenzo, Jeu d'Amour, Kenzo World and Kenzo pour homme released in 1991.
Kenzo for Men, between truth and modernity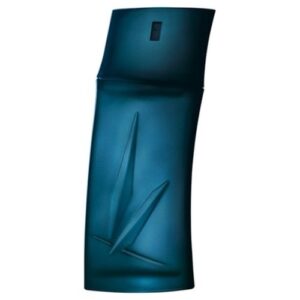 Aquatic and woody notes at the heart of Kenzo pour Homme
In 1991, the Kenzo brand presented Kenzo pour Homme , a fragrance that would become a true benchmark in terms of men's perfume. It immediately plunges us into a marine universe, close to a blue and calm sea. Here, nature awakens and we associate with a small olfactory miracle. Independent and strong, Kenzo pour Homme is also ultra fresh and close to nature. Its composition will begin with the invigorating notes of lemon and bergamot.
The mint and the marine accord help to reinforce this impression, giving the whole an immense sensation of freshness. The character of Kenzo pour Homme is revealed thanks to a spicy heart composed of nutmeg, thyme, cloves, associated with the woody tones of pine needles and juniper. The base is both very masculine and very sensual, as it combines white musks, amber, vetiver, oak moss, sandalwood, cedar and labdanum.
Kenzo pour Homme Eau de Perfume, a fragrance in the heart of lush nature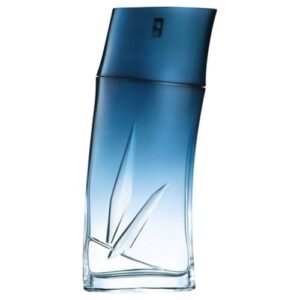 The bamboo-shaped bottle here contains Kenzo Eau de Parfum for Men
In 2016, the Kenzo house decided to offer their fans a variation with Kenzo pour Homme Eau de Parfum . If the latter always evolves in the heart of a luxuriant nature, it nevertheless sports a more powerful, more determined aspect. The duo of perfumers imagined an intense aquatic freshness. The architecture of the composition is complex and we will discover a multitude of ingredients. The top notes take off on the invigorating freshness of lemon and bergamot.
These citrus notes then combine with a marine and minty accord, enhanced by a hint of cinnamon. The heart is both racy and spicy and combines nutmeg, juniper berry, as well as floral tones such as jasmine, rose, carnation, iris. As for the peach, it gives off an incredibly seductive velvety aspect. The sensual base reminds us of the heart of a wood and combines sandalwood, oak moss, amber, vetiver, fir, labdanum and musks.
A masculine fragrance par excellence, Kenzo pour Homme draws its energy from the heart of nature. Forest, wood, sea, wave, everything inevitably sends us back to the elements. Its bamboo-shaped bottle is carved in the glass. Symbol of the East, bamboo brings us back to spirituality and fullness. Like the compositions, the bottle reflects an extreme virility, which emerges in a very natural way.