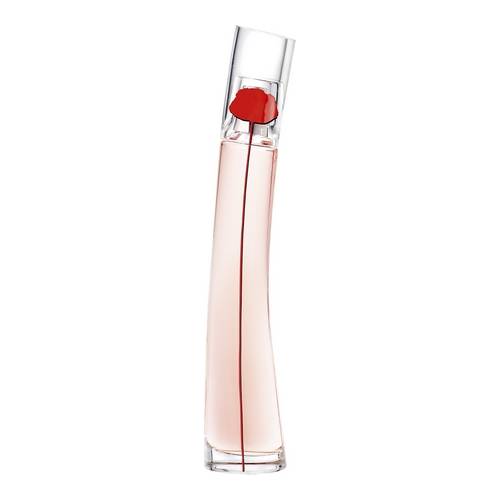 Eau de Vie, Kenzo takes us on a journey with its Flower fragrance
Ça Sent Beau, released in 1988, was able to propel the unique and mixed style of the haute couture label Kenzo into the world of perfumery. Between the flowers of the West and the aquatic splendours of Asia, It smells beautiful offered an inimitable style to the house of Kenzo, a style that will be preserved for its most beautiful bottles, from Kenzo Homme to the large and so poetic Flower by Kenzo in 2000. .
The bottles of the imaginary poppy Flower By Kenzo will grow new fragrant flowers and the splendid and contrasting Flower By Kenzo Eau de Vie will add its beauty to this extraordinary garden.
Flower By Kenzo Eau de vie, the fantastic fantasies of Alberto Morillas for Kenzo
Alberto Morillas, a great perfumer, was much better known for his fresh and masculine creations such as Acqua di Gio or Ck One than for his flowery fragrances. And yet, Flower by Kenzo will highlight the talent of the man to make speak a poppy which however in perfumery has nothing to say a priori, being a flower without odor! And this is precisely the magic of Flower By Kenzo, which will know how to constantly renew itself to offer women the flower they desire as time goes by and their desires.
For Flower by Kenzo's new fragrant journey, Flower By Kenzo Eau de Vie, Alberto Morillas imagined a flower that is colored with shadows and freshness as much as it is filled with sun and opulence, a flower that is made sparkling as sensual.
Flower By Kenzo embodies passion, music and joy through feminine notes at will …
Burning flowers and intense sensuality for Flower by Kenzo Eau de Vie
On the occasion of the release of Flower By Kenzo Eau de Lumière in 2017, the two perfumers at its creation, Alberto Morillas and Amandine Clerc-Marie affirmed that "Light is like the poppy: it has no smell but it evokes a beautiful and strong feeling; an emotion and a magic. Light is life because it allows flowers to develop ". It is clear that they have retained for this Flower By Kenzo Eau de Vie the same desire for magic and passion by offering a fragrance more solar than ever.
Yet Flower By Kenzo Eau de Vie first plunges us into a universe of intense freshness thanks to the addition of a crunchy and spicy note of ginger. But the essence of neroli brings to these freshness its velvety beauty that will direct us straight to an opulent heart of neroli flower and Bulgarian rose. Then sensuality will win us over in overdosed depths of tonka bean coated with the tenderness of white musks.
Flower By Kenzo Eau de Vie will therefore be presented as a chiaroscuro fragrance, sometimes sparkling, sometimes warm, which will allow all spontaneous and feminine women to assert their beautiful personality through a unique fragrance.