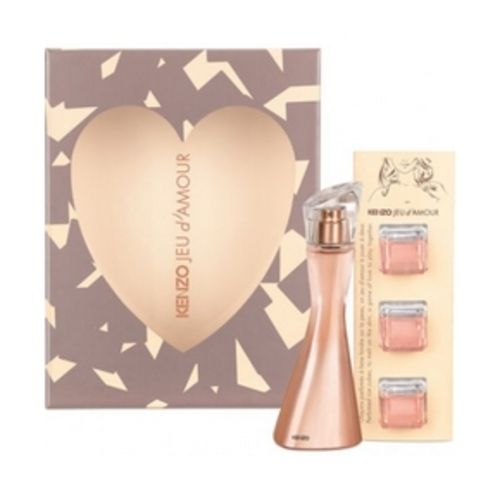 Kenzo launches a new set for its Jeu d'Amour fragrance
Love Game Box

Buy the Jeu d'Amour Box on Fragrenza Perfumes.
Reinventing love every day …
Scented ice cubes to melt on the skin. A love game to play for two. The Jeu d'Amour box contains Eau de Parfum Vapo 30 ml with 3 ice cubes as a GIFT.
Play, smile, surprise, seduce, re-seduce… reinvent love! KENZO JEU D'AMOUR celebrates amorous seduction with an ultra-feminine, sensual and captivating fragrance. Blood mandarin, Tea and Pomegranate set the mood, Tuberose and Freesia sign an ultra feminine floral heart, on a sensual base of Musks and milky sandalwood. The nude-tone bottle echoes the sensuality of a skin, its pure form evokes the femininity of a dress… A smiling hymn to seduction that makes you want to get caught up in the game.
Top Notes: Luminous Head: Sanguine Mandarin, tea and pomegranate accord.
Heart Notes: Floral Heart: Fresh Tuberose and Freesia. Base
Notes: Enveloping Base: Milky Sandalwood Accord, Musk Cedarwood.
Find it at the best price at our perfume partner: Jeu d'Amour – Fragrenza Perfumes as well as all Kenzo brand products .