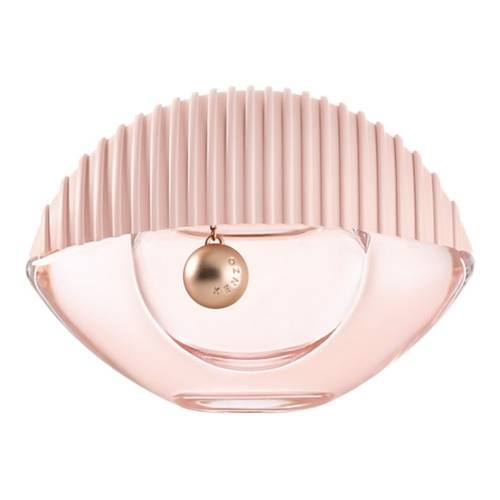 Kenzo reveals its most feminine side to us with the new Kenzo World Eau de Toilette
Since the 2000s, the Kenzo house has shone all over the world thanks to its collection of perfumes, and more precisely with the famous Flower by Kenzo. This juice with a floral scent plunges us into a poetic and very wise universe. Today, however, Kenzo has chosen to mark a turning point in his creative universe.
The brand has decided to open up a new perspective on the world, and to lead us down a path filled with daring and creativity. Since its release in 2016, Kenzo World has become a real phenomenon. This crazy and surprising fragrance has invaded the world and intends to subjugate us once again thanks to its new freshness. Focus on Kenzo World Eau de Toilette , the scent of a mischievous woman.
The fun and colorful world of Kenzo World Eau de Toilette
If Kenzo World immediately captured the public's attention, it is above all because it has distinguished itself from its predecessors and aroused the curiosity of women. It must be said that his advertisement directed by Spike Jonze and featuring the actress and former ballerina Margaret Qualley is not innocent of this phenomenon! This television spot plunges us into the heart of a social dinner when a young woman decides to slip away to launch into a wild and totally absurd dance.
Immediately, Kenzo World became a symbol of emancipation and freedom. Once again, Kenzo World Eau de Toilette takes us into the same universe. This is a perfume designed for a cheerful and mischievous woman, simply looking for a fresher and sparkling fragrance, particularly joyful and luminous. With Kenzo World Eau de Toilette, the eponymous brand plunges us into an atmosphere as creative as it is extravagant, like the brand's two new artistic directors: Carol Lim and Humberto Leon.
Kenzo World Eau de Toilette, a floral and powdery fragrance
Kenzo World Eau de Toilette is a particularly seductive fragrance that surprises with its freshness and hold. Indeed, if it has the liveliness of the Eaux de Cologne of yesteryear, it nonetheless leaves a very tenacious trail on the skin for many hours. Kenzo World Eau de Toilette displays a most feminine olfactory composition. A breath of pear immediately gives it a sweet and greedy side. This fruit is associated with peony, plunging us into a real surge of femininity. Then, sweetness is brought by the almond blossom in the middle note. Finally, the iris completes the Kenzo World Eau de Toilette recipe, giving it a more voluptuous and powdery turn.
The new pink eye of Kenzo World Eau de Toilette
The famous eye-shaped bottle from Kenzo World is still present. However, today it is tinted with a powdery pink shade that fits it like a glove! a golden tassel is attached to its collar, and its rubber cabochon is a real appeal to the hand. More than ever, Kenzo World Eau de Toilette offers us a new look at femininity!