Born in Japan, Kenzo Takada has succeeded in combining East and West, as much in his ready-to-wear creations as in his perfumes. It was in 1988 that the Kenzo brand made its debut in perfumery with a fragrance called simply Kenzo Le Parfum. Between poetry and glamor, Kenzo perfumes are unlike any other. It is even said that "Kenzo perfumes have the sweetness of their creator". Usually, sober and refined in its choice of fragrances, Kenzo World appears to be a 90 ° turn. It is indeed the first perfume of artistic directors Carol Lim and Humberto Léon, who here want to stand out.
Kenzo Word, a crazy fragrance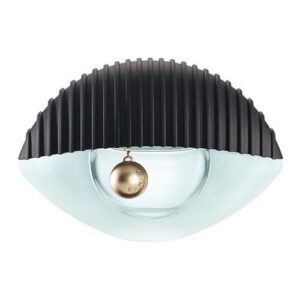 Intoxicating and energetic, Kenzo World
Particularly creative, the new artistic directors nevertheless wanted Kenzo World to defend the values ​​of the brand, namely a world that celebrates freedom of expression and spontaneity. However, they added a "colorful fun" side that involves living to the fullest. We immediately understand that "  Kenzo World  " marks a 90 ° turning point in the history of the brand's fragrances. Kenzo World portrays an active, dynamic, modern, passionate and above all hyperactive woman who blows a wind of energy on the world.
"The eye" is the symbol of an identifiable collection among a thousand, like a new "fashion icon". This eye which opens on the world and offers the possibility to all to see the world as they wish. Its composition takes off on the fruity and sweet notes of red fruits. Its heart is floral thanks to the presence of peony, Egyptian jasmine and abstract floral notes. Finally, the sensual base will combine ambroxan and ambergris.
Kenzo World Intense, a boosted fragrance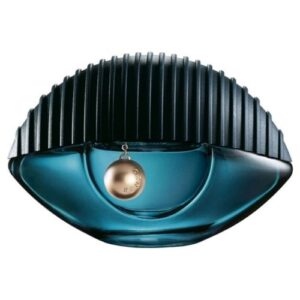 In the wake of its elder, Kenzo World Intense
If Kenzo World Intense is still as floral and feminine as its predecessor, the fragrance is nevertheless much more powerful and determined. Here, the gourmet floral association was created to hypnotize us. With Kenzo World Intense , we oscillate between different emotions, each more intense than the other. Of course, the iconic bottle is back.
If he takes the same silhouette as his eldest. It nevertheless takes here, a midnight blue color always enhanced by its black cover. Its composition dazzles us with the encounter between black plum and floral flavors. Her feminine heart is filled with peony and jasmine. Finally, the base is filled with the gluttony of vanilla.
Kenzo World Eau de Toilette, the more feminine way of Kenzo World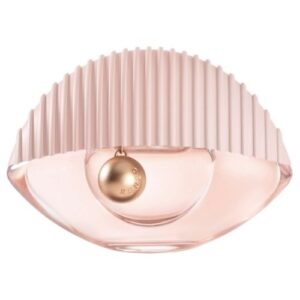 Floral and powdery notes at the heart of Kenzo World Eau de Toilette
After the success of Kenzo World, the brand wanted to offer the Eau de Toilette version. Symbol of freedom, Kenzo World Eau de Toilette is even more feminine to us than its eldest child. The fragrance was designed for a cheerful and mischievous woman, who craves a fresher and more sparkling fragrance. Sensual and ultra fresh, Kenzo World Eau de Toilette is a more poetic fragrance than its predecessors. The ad features Margaret Qualley, actress and former ballerina.
Still as crazy as ever, Kenzo World Eau de Toilette will, however, give off more powdery tones. Indeed, the composition takes off on the sweet and greedy touch of pear. The heart is bursting with peony flower, and softened by almond blossom in the middle note. Finally, the iris will complete the composition while giving it a more voluptuous and truly powdery appearance.
A true 90 ° turn for the Kenzo brand, Kenzo World marks a new page in the life of the Kenzo brand. At the same time very feminine, but very crazy like its advertising, the fragrance Kenzo World hides olfactory treasures. Building on its success, Kenzo also offered Kenzo World Intense and Kenzo Eau de Toilette.