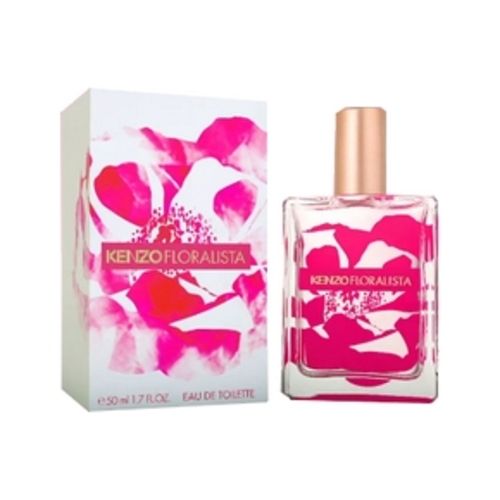 Kenzo launches Floralista, a new fragrance for fashionistas. Let's go Flower Power!
Floralista
Kenzo Floralista – From fashion to perfume, there is only one step …
Today, the company Kenzo Parfums has flourished with FlowerbyKenzo and in 2001 created an innovative line of face and body care. Beyond fashion, creation in its purest form. Like the creations of the house, Kenzo perfumes weave stories rich in poetry and colors that invite dreams and travel. Inspired by fashion, the creators of Kenzo perfumes have launched Floralista, an exclusive limited edition.
The main olfactory notes of Kenzo Floralista include pear, apple blossom, peach blossom and peony.
Perfume – Floralista
After the iconic Flower by Kenzo fragrance for women, the new Floralista fragrance is also oriented around flowers.
Its bottle is reminiscent of the petals of a rose, of those that are born, live and fall to cover the earth floor with a carpet of rose. The one who will make this world a more rosy life … Floralista by Kenzo is a perfume for romantics, for women on edge, a touch of melancholy but who wishes to bring out their feelings, their dynamism, their passion. and their madness!
Kenzo Floralista will be available as an Eau de Toilette spray 50 ml.
Bottle – Kenzo Floralista
For all fans of floral fragrances, Kenzo has created and launched, this spring, an exclusive limited edition. It was heralded as "the scent that dress us in a fresh and colorful veil of flowers – apple blossom, peony, peach blossom and juicy pear notes." Its name is KENZO Floralista and it arrives in a sensual and very feminine edition inspired by the famous fragrances of the Kenzo Flower collection.
Kenzo Floralista is composed of flower petals intended to cover the soft skin of women, gently and delicately. The notes of the composition of the Kenzo Floralista perfume, fruity and sweet, open on pear, with a beautiful blend of peach blossom, romantic peony and sweet fresh apple blossoms. The bottle of the new edition is made of glass and decorated with flower petals in dark pink. Kenzo Floralista arrives in Eau de Toilette 50ml and will be on sale from spring 2014.
Kenzo Floralista – Egeria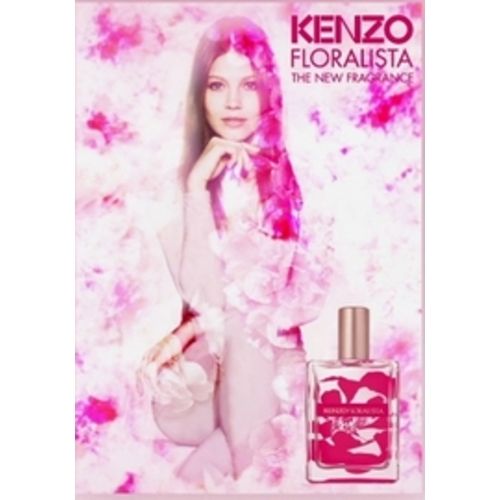 Kenzo's Floralista fragrance evokes a woman's sensitivity. On the poster we can see a woman in a suit, naked, covered with flower all over her body, as if straight out of a dream… Unveiling herself little by little, through clouds of flowers, evoking the smell of perfume Floralista by Kenzo.
Woman Perfume
Olfactory Family: Floral – Fresh – Fruity

Top notes: Pear, Peach blossom, Peony

Heart Notes: Apple Blossom
Base notes: Rose petals

Find it at the best price with our partner: Flower By Kenzo – Fragrenza Perfumes as well as all Kenzo brand products .