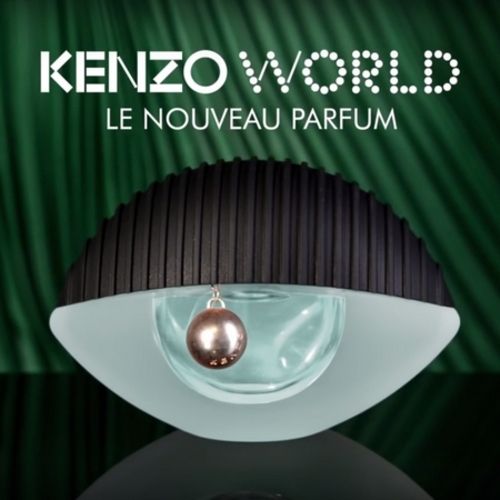 Kenzo World is the name of the brand new fragrance from the house of Kenzo. This was particularly awaited by fans of the sign. Indeed, it is the first fragrance to be signed by Carol Lim and Humberto Leon, the new artistic directors of the brand, who joined their post in 2011. Also, if their creation was delayed, its originality is lived up to all our expectations and even went above and beyond. In addition, if the bottle and the smell of Kenzo World are particularly neat and very appreciable, this is nothing compared to the advertising campaign for this new juice. Indeed, Kenzo World advertising does not hesitate to upset the codes of the sector. It is unlike any other and may well leave you speechless …
The many players in Kenzo advertising
To make this very daring television spot, Carol Lim and Humberto Leon called on the talented American director Spike Jonze. This is the former husband of Sofia Coppola and is known for several notable feature films such as "Her" or "In the skin of John Malkovich". However, this is not his first advertising achievement. He signs here a little wonder which features the actress and former ballerina Magaret Qualley. Daughter of Andy MacDowell and seen more recently in the film "The Nice Guys" or in the series "The leftlovers", she appears here in a new role, more wanton and freed than ever. The whole thing was choreographed by the talented Ryan Heffington. His name probably means something to you. In addition, he is the choreographer behind Chandelier's music video for singer Sia.its avant-garde and unconventional style.
Focus on the extravagant Kenzo World film
The film for the perfume Kenzo World opens with a stilted reception. A speech is heard in the background as the camera is focused on a young girl in a green dress. She seems uncomfortable and doesn't seem to be in her element. She then leaves the room to embark on a frenzied dance in the hallway of the theater. Everything about her is absolutely confusing, starting with her gaze. Logical, you might say if we consider that the eye is the strong symbol of the new Kenzo World… Everything is underlined by a tribal-rhythm soundtrack specially created for the occasion. The film for Kenzo World is a real visual bomb. It portrays to us the image of a new woman. As Carol Lim and Humberto Leon explain: "The Kenzo woman is anchored in the present. She is not nostalgic. She loves movement, the speed, the way things move, change and collide. She is never jaded. She is always enthusiastic. She stands out from the crowd. »So, you too, take hold ofthis new scent and unleash the captivating energy that lies dormant deep within your body!