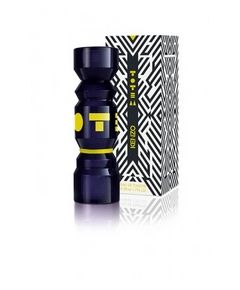 "Welcome to the heart of the TOTEM tribe, bringing together a multitude of personalities from all around the world. Having unfailing freedom of creation and sharing their know-how between them. Their will lies in the goal of creating a more beautiful and positive world where everyone lives in harmony "
YELLOW totem
Ultra joyful and fresh fragrance combining the pure energy of lemon and the ultimate freshness of grapefruit softened by notes of tea. Its characteristic charm is recognizable by the wood and the coppery notes. Its explosive lemon-based cocktail brings you energy and happiness throughout your day.
Totem YELLOW is presented in a metallic blue bottle with the name TOTEM in its center tinted with an acid yellow and happy. Nendo, the maker of this innovative bottle, wanted to recreate in this bottle a symbol uniting all peoples.
Olfactory Family: Hesperide – Woody
Top notes: Lemon, Grapefruit
Heart note: Tea
Base notes: Wood, Leather
Find it at the best price at our perfume partner: Jeu d'Amour – Fragrenza Perfumes as well as all Kenzo brand products .