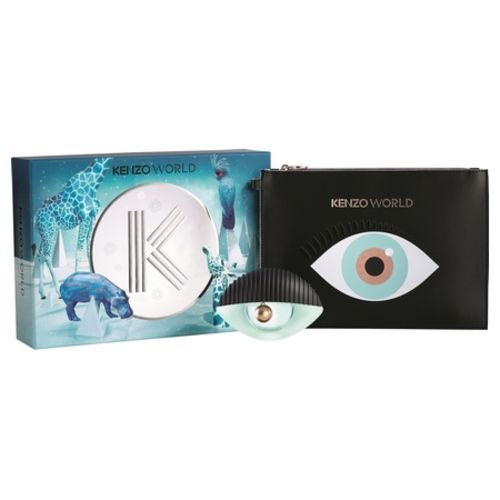 The eye of Kenzo World in a unique box
Kenzo World is a recent fragrance that saw the light of day in 2016. It is the first creation of Carol Lim and Humberto Leon at the head of Kenzo. Thus, it radically changes the universe of the brand and this time opens the way for us to a magical, creative and daring world. Kenzo World is a fun and colorful fragrance . It is aimed at all spontaneous women who are not afraid to surprise. Like its scent, Kenzo World is revealed this time in a dynamic and joyful box. So, what are you waiting for to take an initiatory dive into the heart of this festive world?
Kenzo World, a confusing fragrance
Kenzo World comes in an eye-shaped bottle. Its base is transparent while its stopper is covered with a black rubber. A pretty pink gold metal bead also decorates this container. The whole thing contains a floral and fruity fragrance. Kenzo World starts off with a lively and airy scent. Peony increases its romanticism while fruity notes help to make it more delicious. Raspberries and plums in turn succumb to the charm of jasmine. Finally, Kenzo World ends with a more enveloping and tender scent of ambroxan.
The Kenzo World box set
Kenzo World is revealed this time in a blue gray box perfectly matched to the base of its bottle. Of course, an oversized eye decorates its front face. The Kenzo World set contains the eponymous fragrance in a 50 ml spray bottle. However, this time it comes with Kenzo World body milk as a gift.