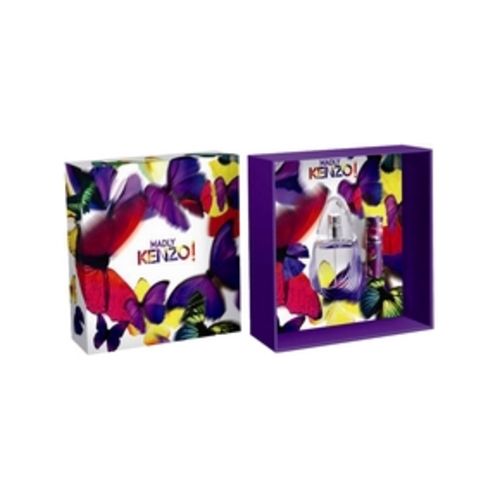 Buy the Madly Kenzo Gift Box at a low price on Fragrenza Perfumes.
Madly Kenzo box
The Madly Kenzo box set! is composed of Eau de Parfum Spray 50 ml with a GIFT of a beautiful 10 ml Empty Bag Spray in the color of Madly Kenzo perfume !
Only one month after the launch of this new perfume, the Kenzo brand offers us a colorful box for Christmas.
A fragrance that reconnects with daring, joy, colors.
I run, I fly, I live. Free, I forget the reason and the ordinary. I dare. I am madly Kenzo!
A scent of character, ultra-sensual, intense. An olfactory crush.
Woman Perfume
Olfactory Family: Floral
Top Notes: Orange Blossom, Pink Berries.
Heart Notes: Heliotrope Flower, Rose, Frankincense.
Base Notes: Vanilla, Cedar, Musk.
Find it at the best price at our perfume partner: Madly Kenzo – Fragrenza Perfumes as well as all Kenzo brand products .