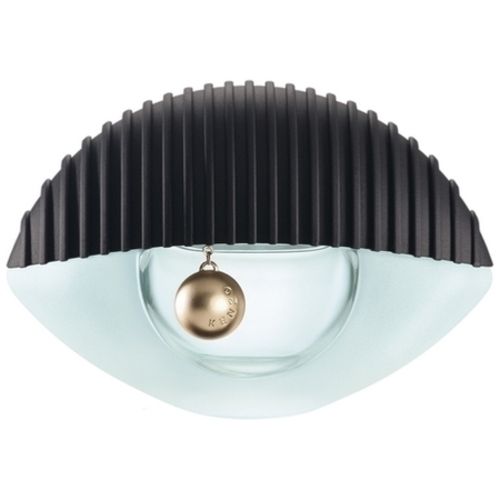 Kenzo World, a scent of surprises
Kenzo World is the brand new perfume on display from the house of Kenzo. This is the first juice to be produced under the direction of Carol Lim and Humberto Leon. Also, it seems to blow a real wind of novelty within the house of Kenzo, modernizing its image more than ever while endowing itself with strong symbols.
The innovative bottle from Kenzo World
From the sight of its bottle , Kenzo World captivates us and raises many questions in us. Indeed, it takes the shape of an eye, a first in the perfume department! Also, if Kenzo chose this shape, it is quite simply because it is a strong symbol for most cultures. Who has never heard of the strength of the third eye, the spiritual protection from the heavens, the eye of Horus, the three eyes of Shiva, or the eye of God in the Bible? What is more, the whole displays a perfect architectural symmetry and associates multiple materials such as frosted glass, rubber or copper. One thing is certain, Kenzo World has a design that does not aim to make it go unnoticed.
The floral scent of Kenzo World
Likewise, Kenzo's inventiveness did not stop there and it also shows through his scent. This juice was developed by the talented perfumer Francis Kurkdjian and is described as being at the same time floral, woody and musky. It consists in particular of peony, Egyptian jasmine and ambroxan. Moreover, this last ingredient helps to harmonize everything and to make Kenzo World a perfume of exemplary tenacity.
Advertising for Kenzo World
Finally, in terms of publicity, the TV clip for Kenzo World was directed by the talented Spike Jonze. This American director is here contributing to mark a total break in the world of beauty. The advertisement for Kenzo World reveals a young girl in an evening dress surreptitiously leaving a chic dinner party to launch into a crazy trance. The whole thing takes the viewer by surprise, revealing something unheard of in the beauty industry. Undoubtedly, Kenzo World is a fragrance that overturns codes in every way.