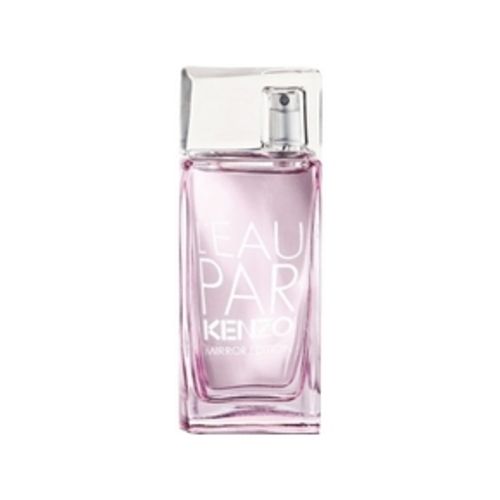 Kenzo is launching a new version of its famous L'Eau par Kenzo (1996), L'Eau by Kenzo Mirror Edition (2014).
L'Eau Mirror Edition 2014
Buy L'Eau par Kenzo Miroir pour Femme perfume for women at a low price on Fragrenza Perfumes online perfumery.
The new fragrance will be more fruity and sweeter with the addition of wild berries and melon in the top note of the composition. Sandalwood and violet are mentioned to be the stars in the base notes. The original L'Eau par Kenzo created by Olivier Cresp in 1996 has been classified as a classic floral that gained popularity among the 11 other Kenzo house fragrances that followed.
Perfume – L'Eau Mirror by Kenzo
The house of Kenzo is launching a new perfumed duo for spring 2014 and it is signed by perfumer Antoine Lie. The name of the collection is L'Eau by Kenzo mirror and it arrives in glass bottles with a sinuous shape. The composition for women is advertised as soft, feminine and floral, with thick fruity undertones, while the version for men is woody and refreshing, rich in herbs and sea breeze.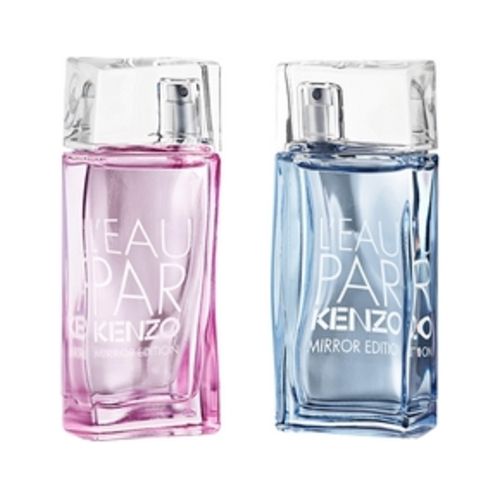 This collection follows the style of the optimistic compositions of L'Eau par Kenzo launched by the house of Kenzo in 1996.
The first fragrance in the collection was a women's fragrance, L'Eau by Kenzo, after which the men's edition, L'Eau by Kenzo Pour Homme, followed in 1999. Seven L'Eau by Kenzo collections were introduced at this day, among which, L'Eau par Kenzo, Eau Indigo pour elle et pour lui.
Woman Perfume
Olfactory Family: Fruity – Floral
Head note: Wild berries – Melon
Heart note: Fruity
Base note: Sandalwood – Violet
Find L'Eau par Kenzo for Women at the best price with our partner – Fragrenza Perfumes as well as all Kenzo brand products .